Tu carrito está vacío.
You may check out all the available products and buy some in the shop.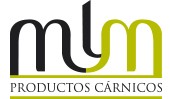 Empresa mayorista de cárnicas artesanas dedicándonos a suministrar a carnicerías, hostelería y catering desde hace 30 años. En este momento hemos decidido llegar a consumidor final, mediante productos elaborados de alta calidad y productos de alta gama de nuestra línea gourmet.